We're Committed to Customer Satisfaction.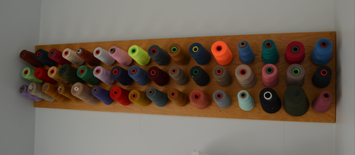 Since 1987, Christine's Tailor Shop has been providing professional services for Canadian Forces personnel and civilians at reasonable prices. Christine's Tailor Shop is owned and operated by Christine Ngo, who continues to run the tailor shop to this day.
Ever since then, we have expanded to offer our valued military and civilian customer with the most comprehensive services, from military alterations to dry cleaning. Having officially provided services for the Canadian Department of National Defence under contract in the past, we have been proven to be a valuable asset for providing these services at such reasonable prices. We have been very fortunate to be able to do this.
If you are interested in any of our services, please look at our services page. Get in touch with us by going on our contact us page. We are available by phone, email, and in person at our location.